SpringHill Suites by Marriott celebrates recent opening in Cool Springs
SpringHill Suites by Marriott showcased its brand-new hotel on Thursday in Cool Springs with a celebratory ribbon cutting in partnership with Williamson, Inc.
Located within walking distance of Franklin's newest commercial development, McEwen Northside, the brand-new hotel opened in February, offering 150 suites, an outdoor pool and over 3,000 square feet of meeting or event space.
"We think it's a special hotel being a SpringHill Suites," General Manager Paul Tyson said. "We're really proud of our hotel, our staff and what it has become."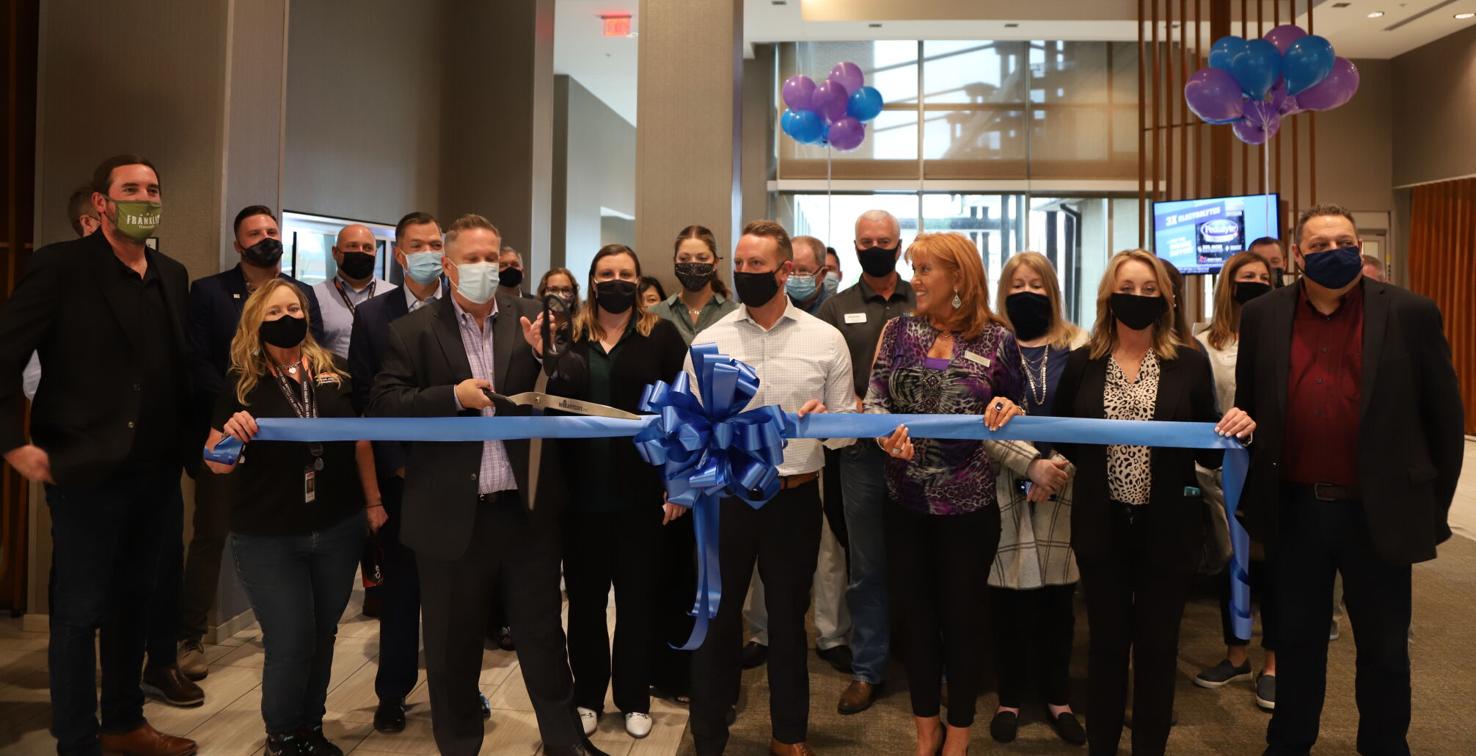 The hotel is part of Chartwell Hospitality group, which operates 13 hotels in Middle Tennessee and 30 across the United States. The SpringHill Suites locally employs 20 staff members.
"We're part of a bigger hotel family, Chartwell Hospitality, which was founded in 2003," Tyson said.
Some of the hotel's unique features include suites that offer more room for guests to relax for work or leisure trips, a full bar and The Library eatery, and a large space for corporate functions or weddings.
"We have about 3,200 square feet of meeting space for a large ballroom, corporate events or weddings," Tyson said. "We have the capacity for all those events along with our great culinary staff. We're happy to serve and host you."
SpringHill Suites by Marriott is located at 5011 Aspen Grove Dr. in Cool Springs. For more information, visit https://www.marriott.com/hotels/travel/bnafk-springhill-suites-franklin-cool-springs